News
May 2022
Our lab organised a farewell dinner for our visiting PhD student from Barcelona, Brenda Ryan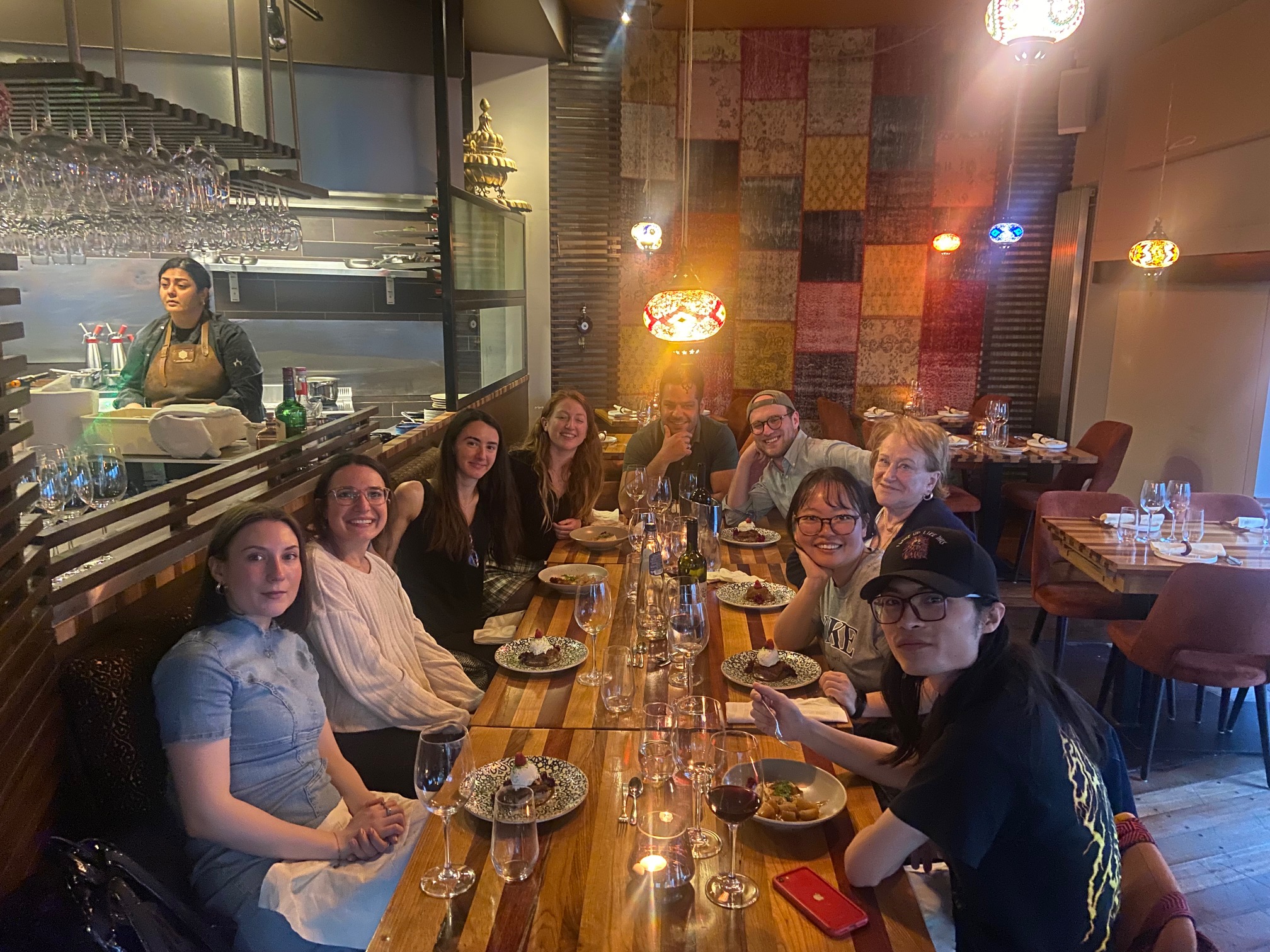 April 2022
Our lab members participating in a wall-sit challenge during a lab dinner at Peppe's place this April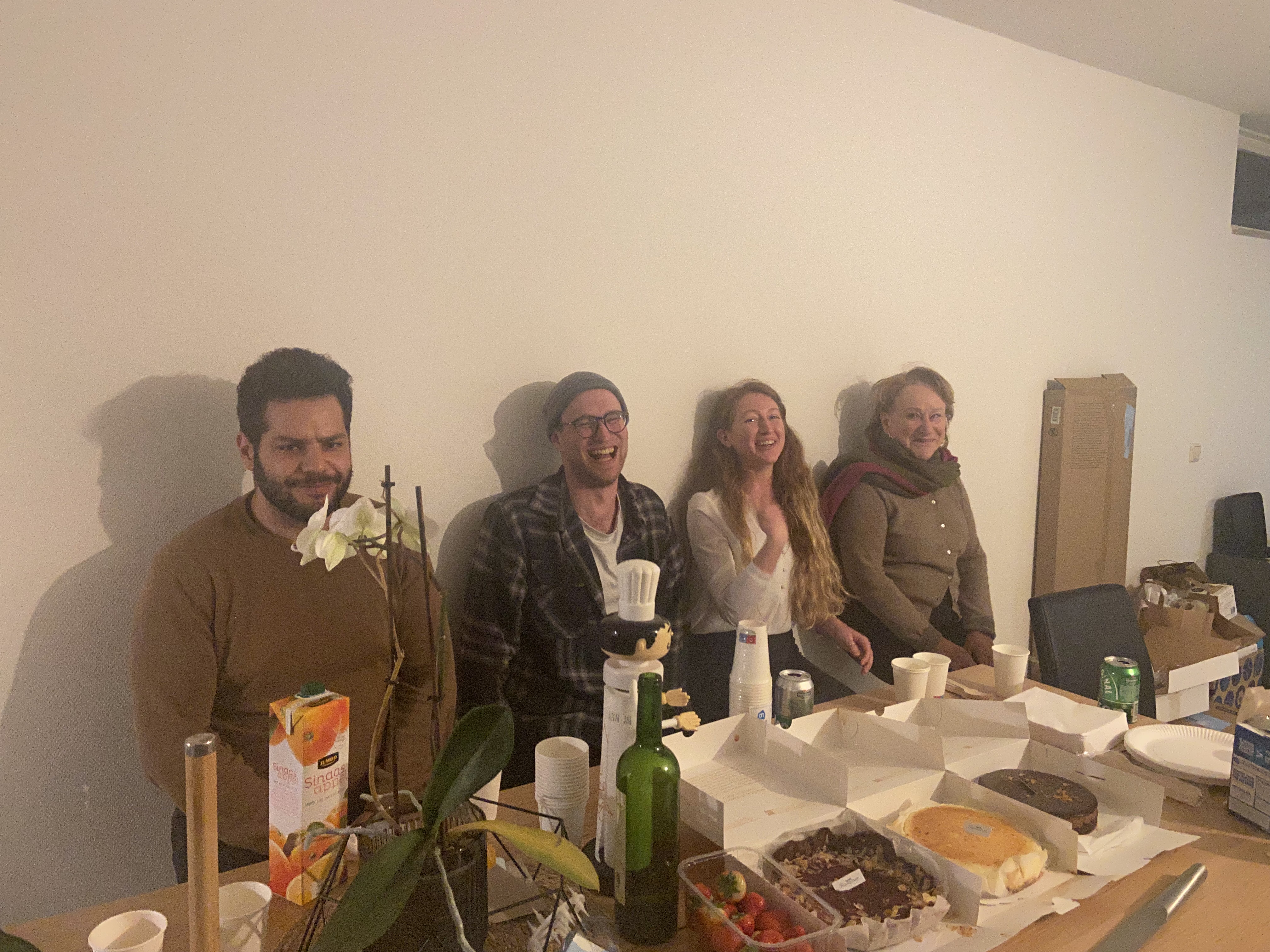 November 2022
The ERC Synergy Grant holders meeting took place in Trier, Germany, this month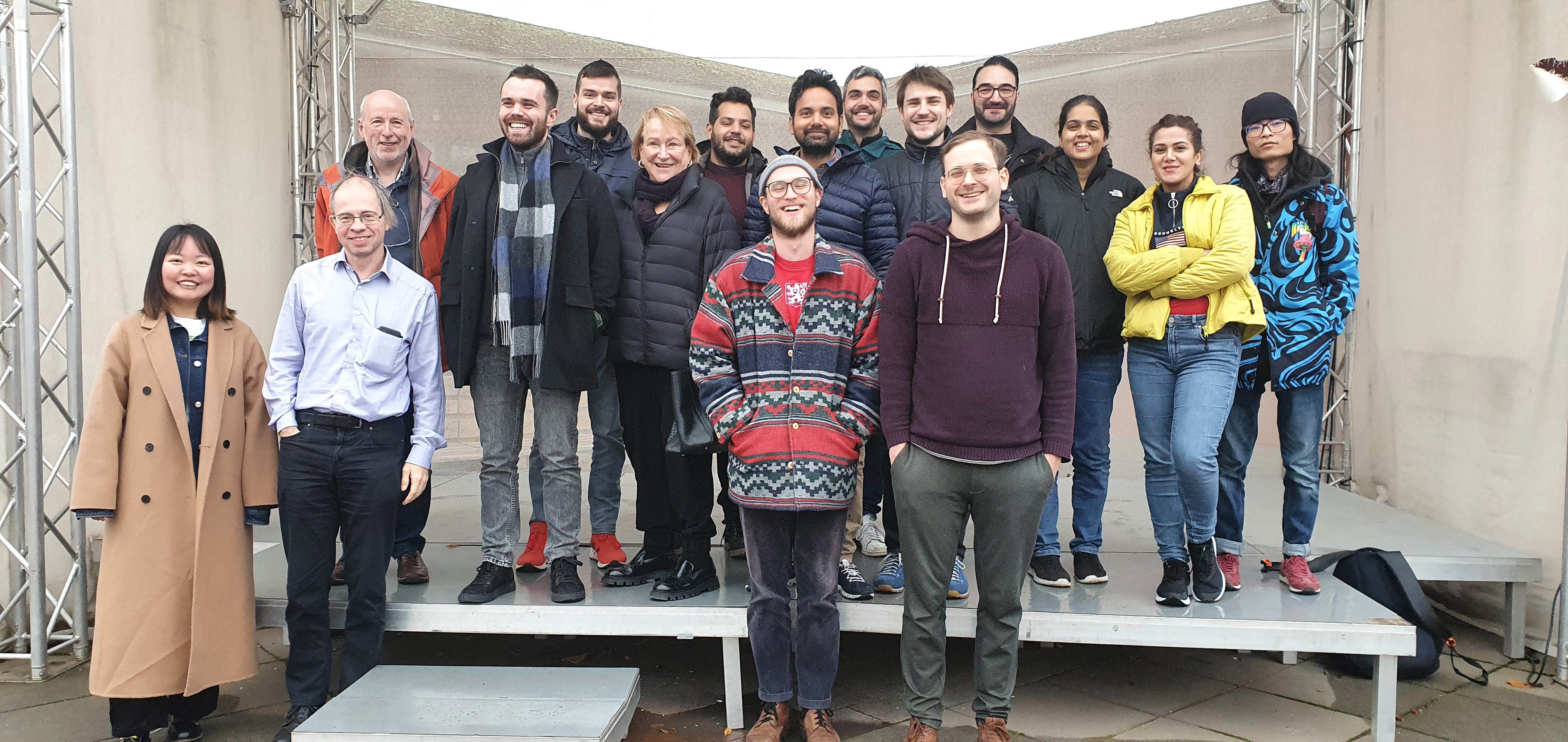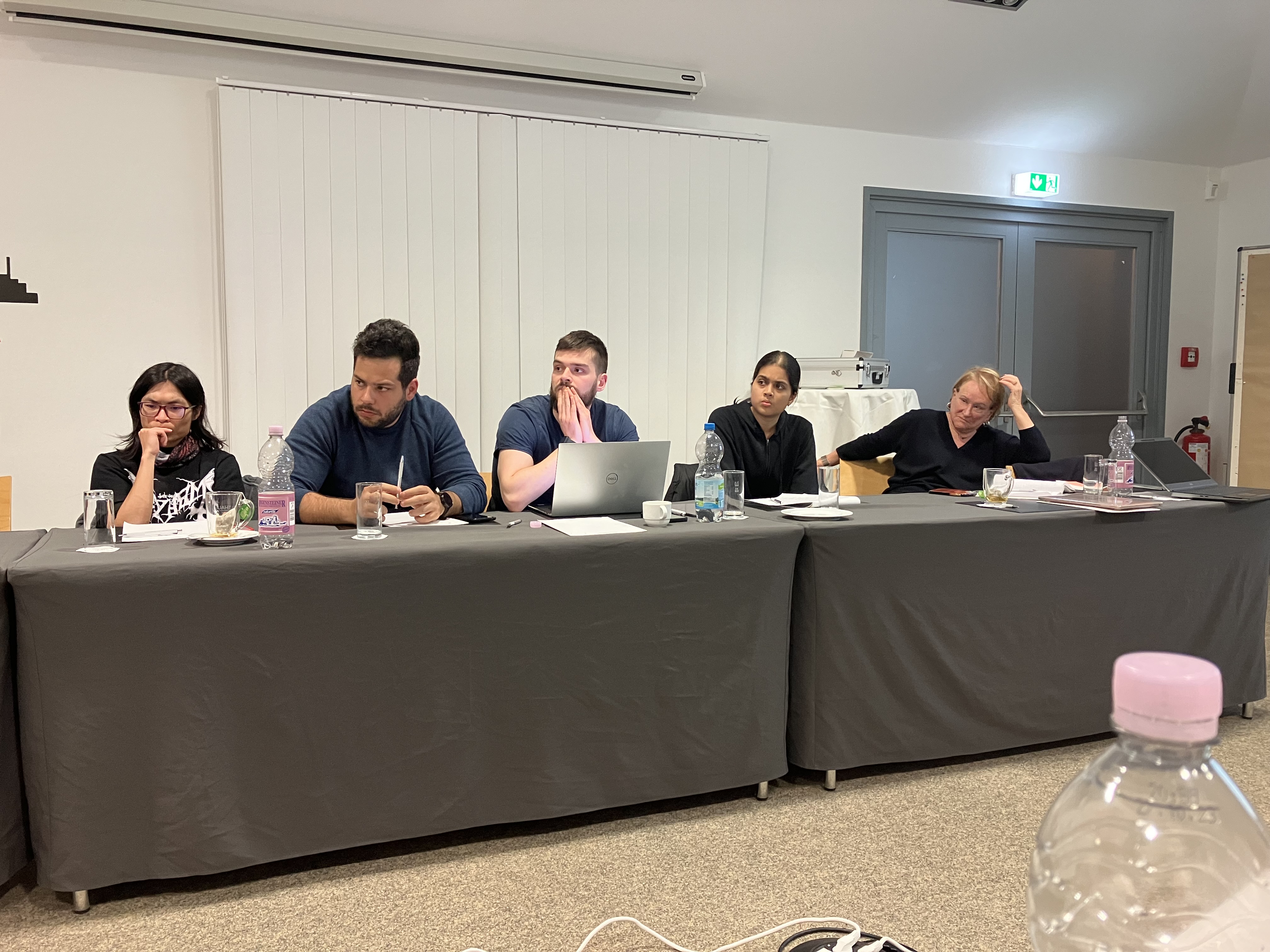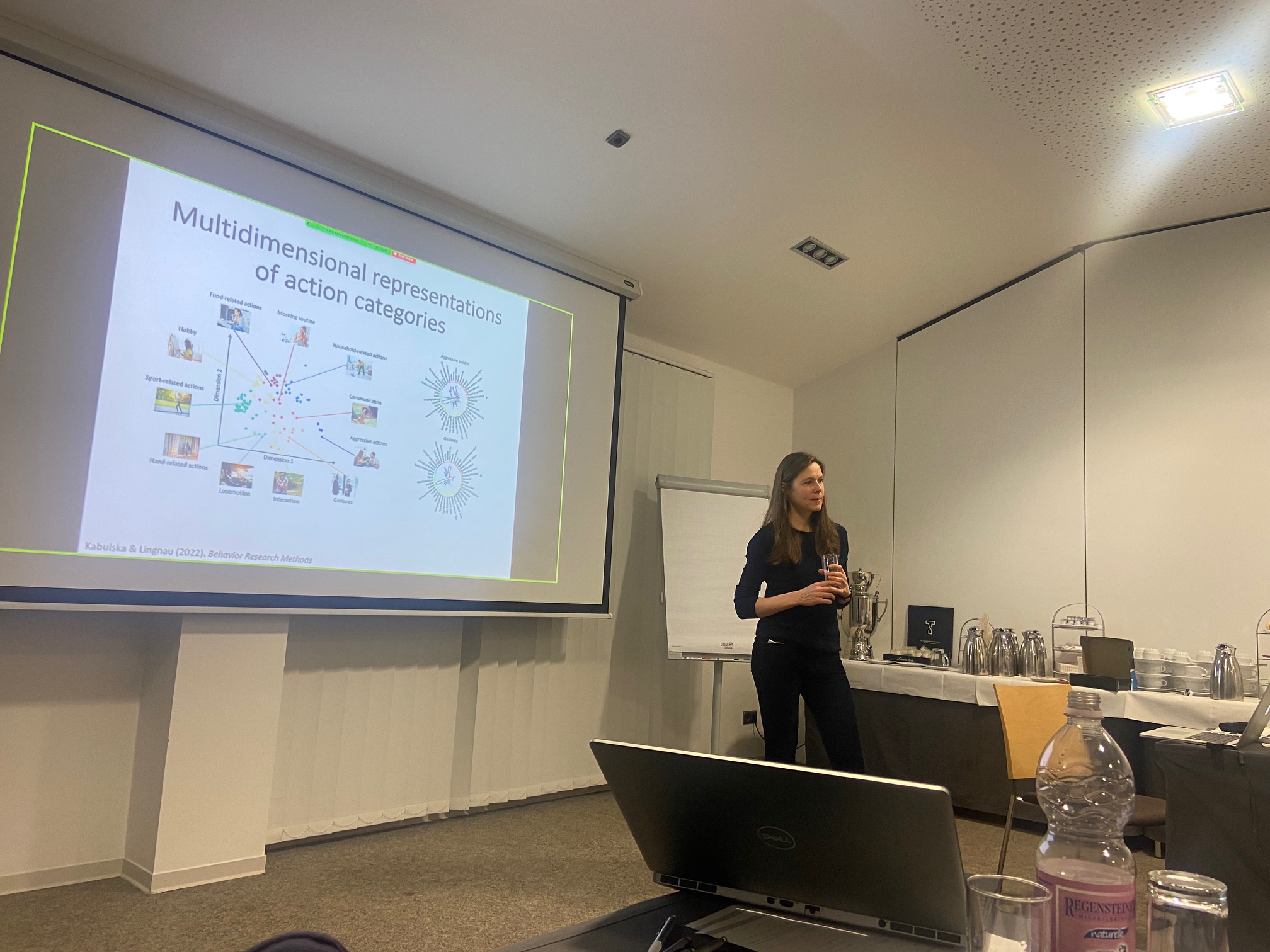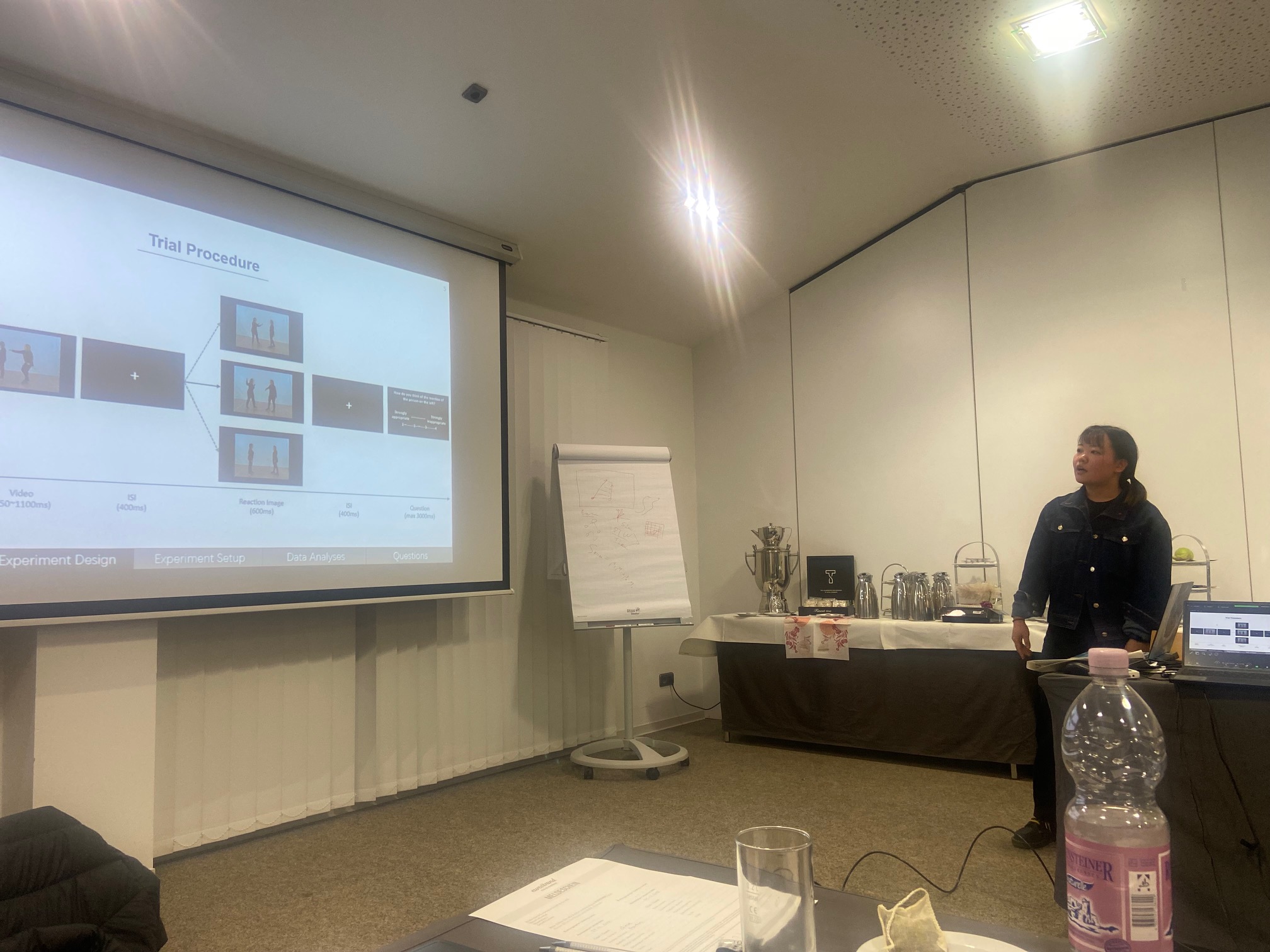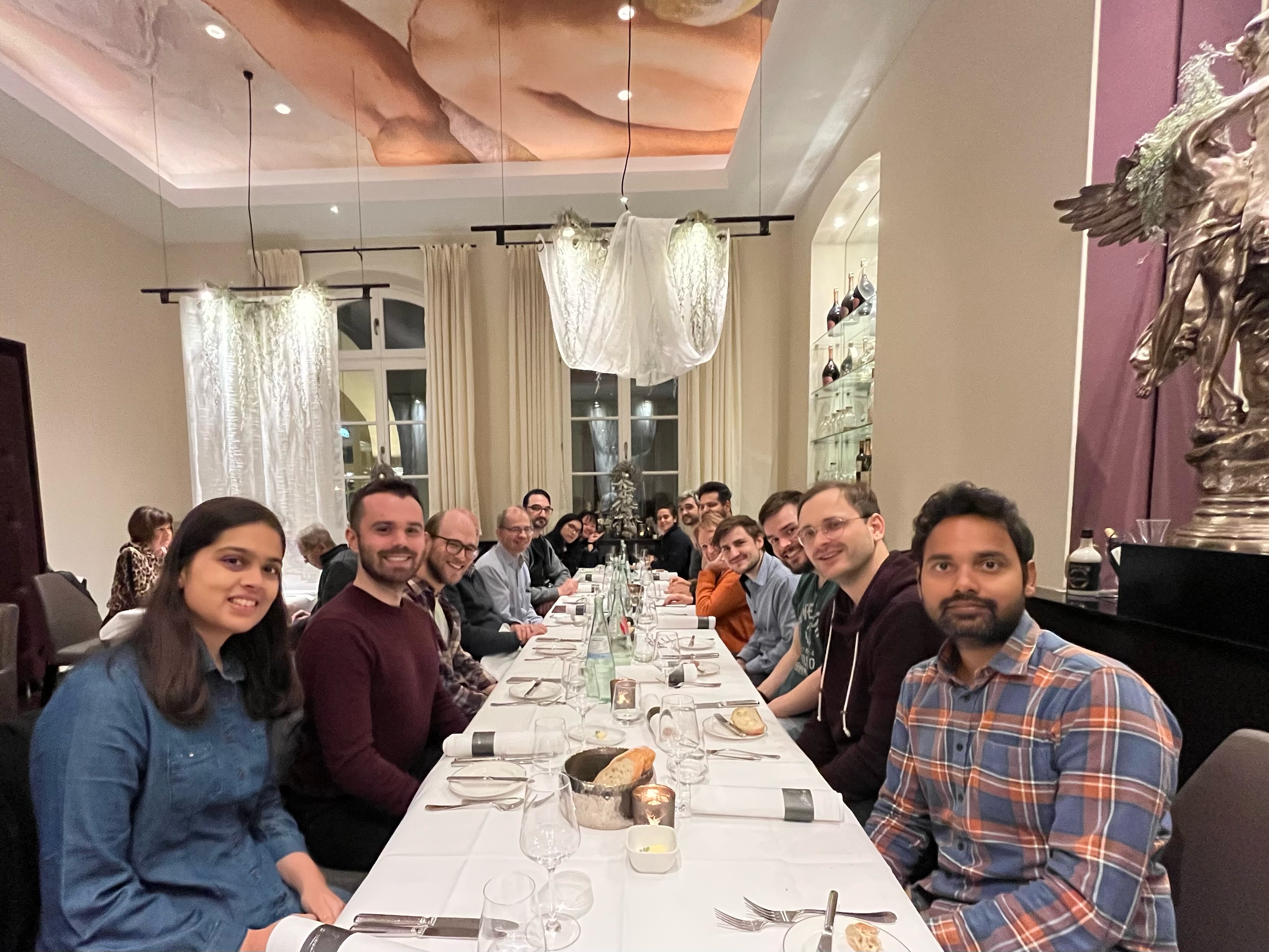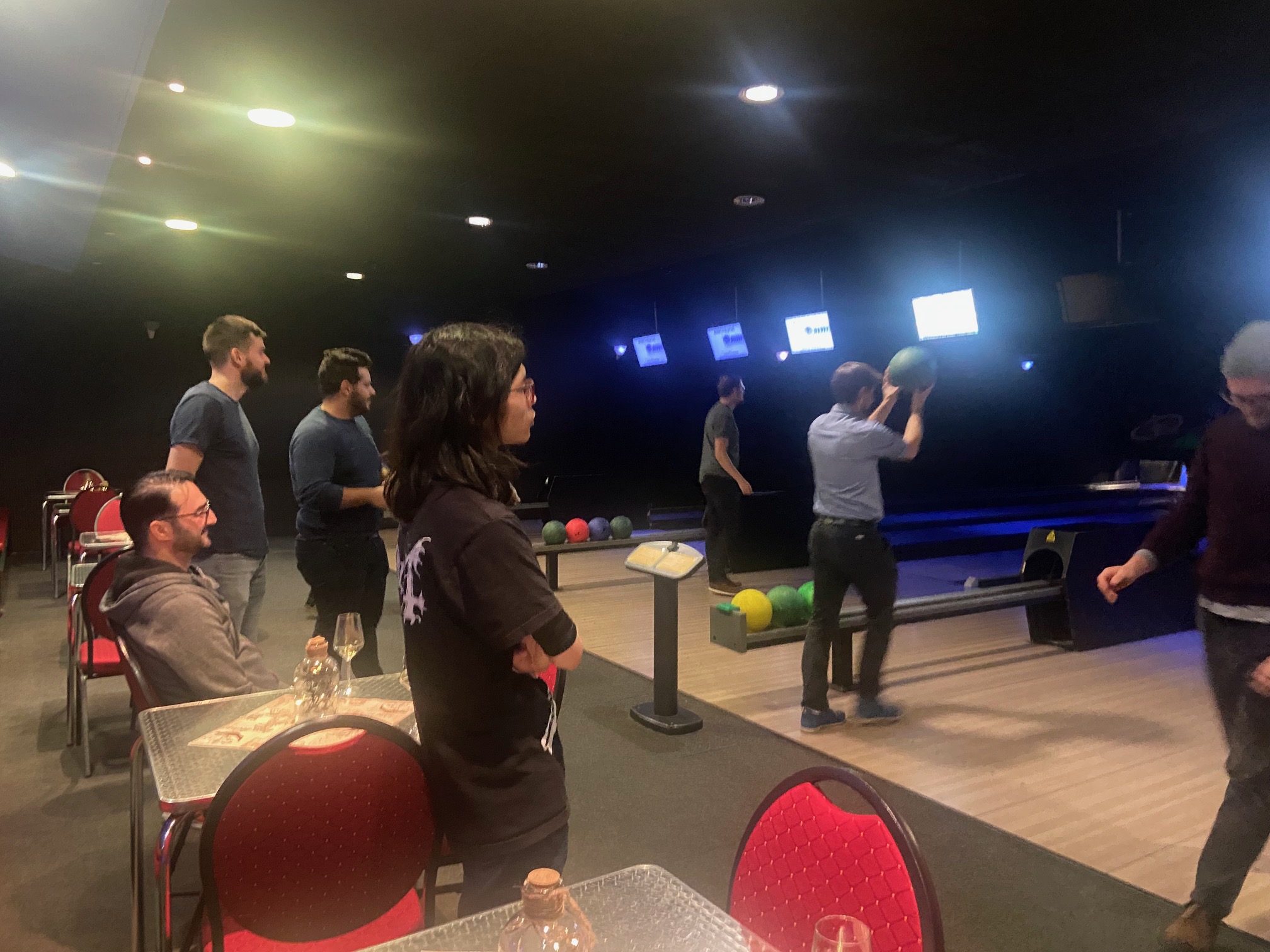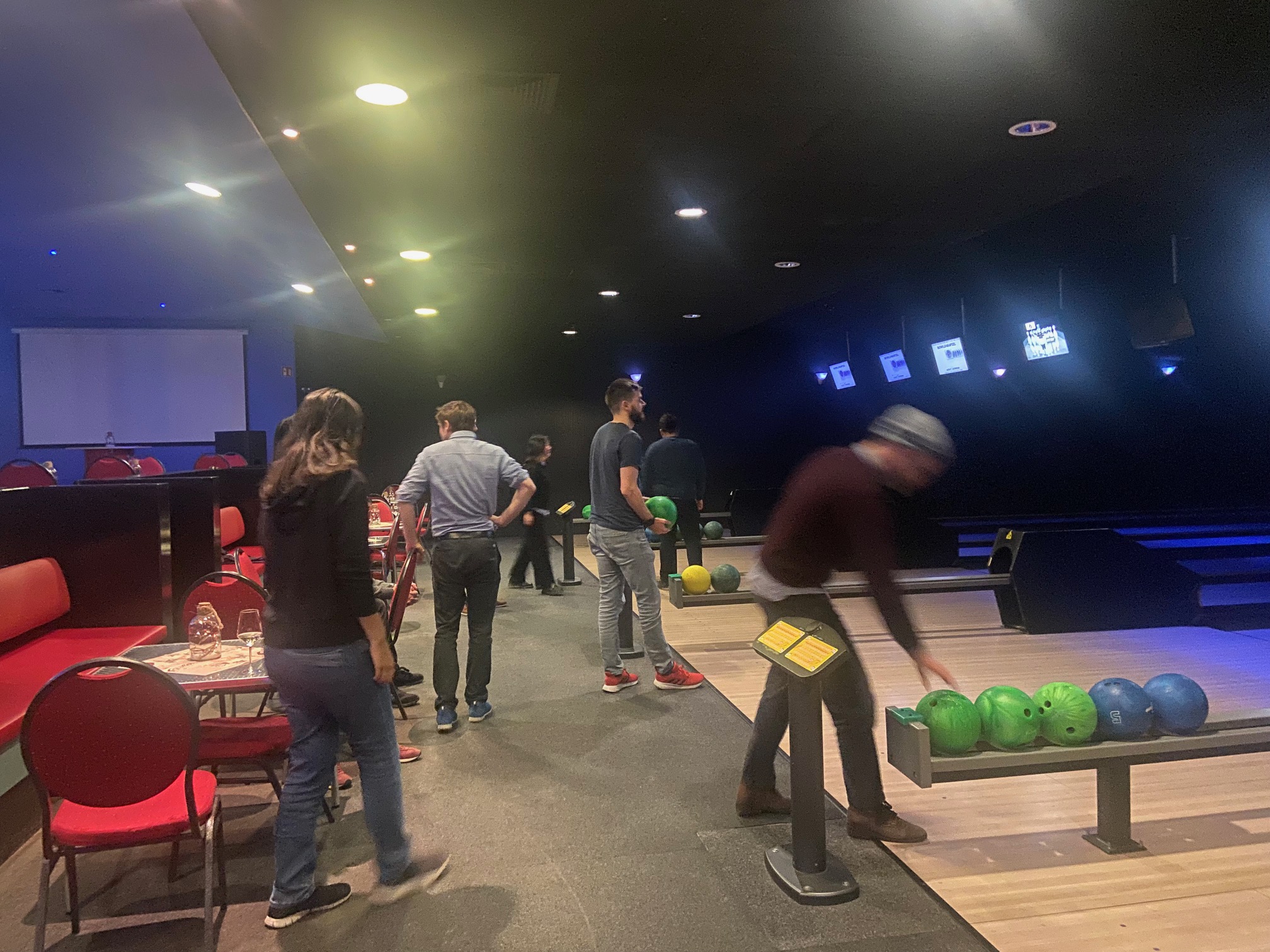 Baichen and Peppe presented their posters at the Society for Neuroscience conference in San Diego, USA, in November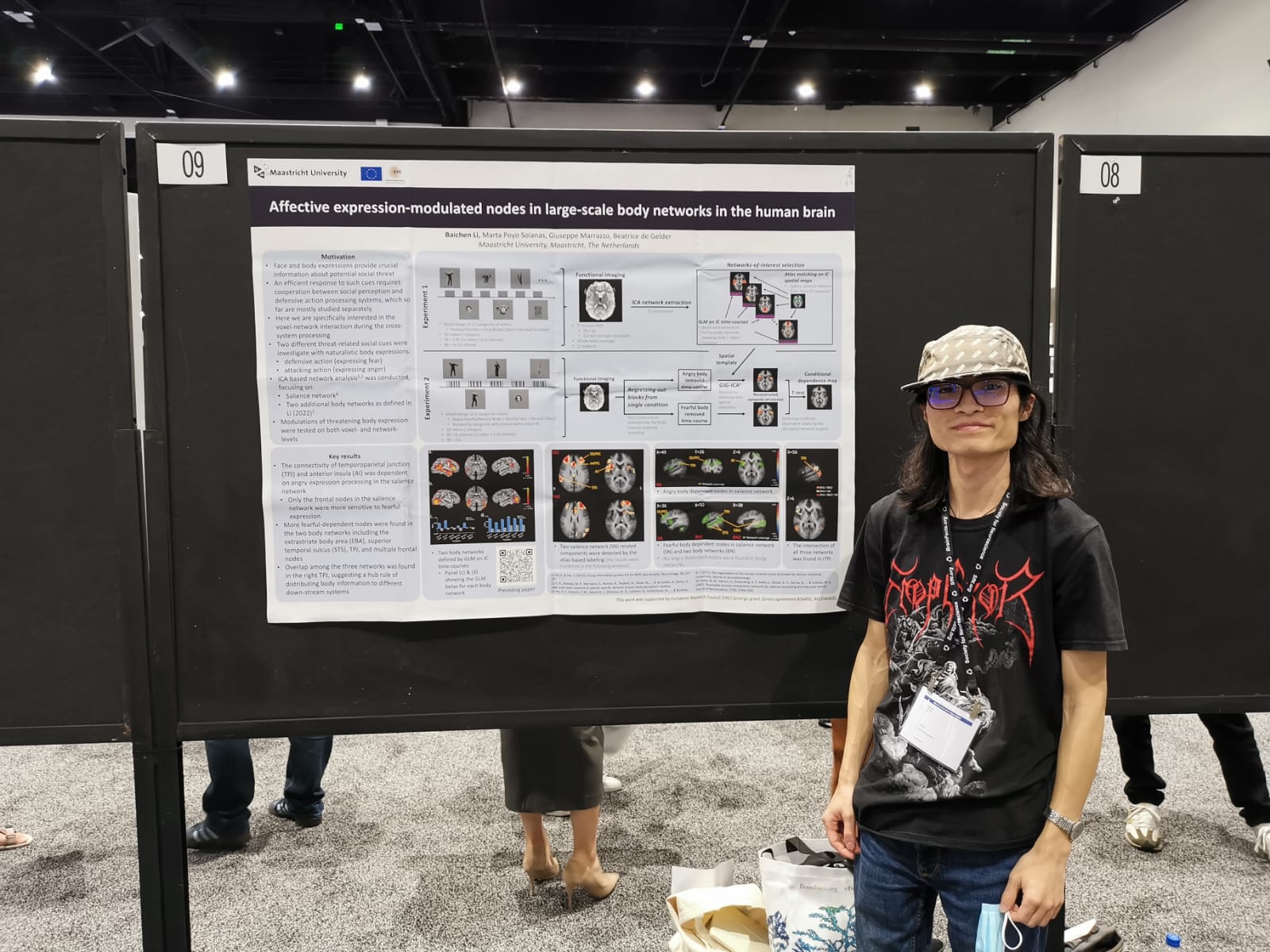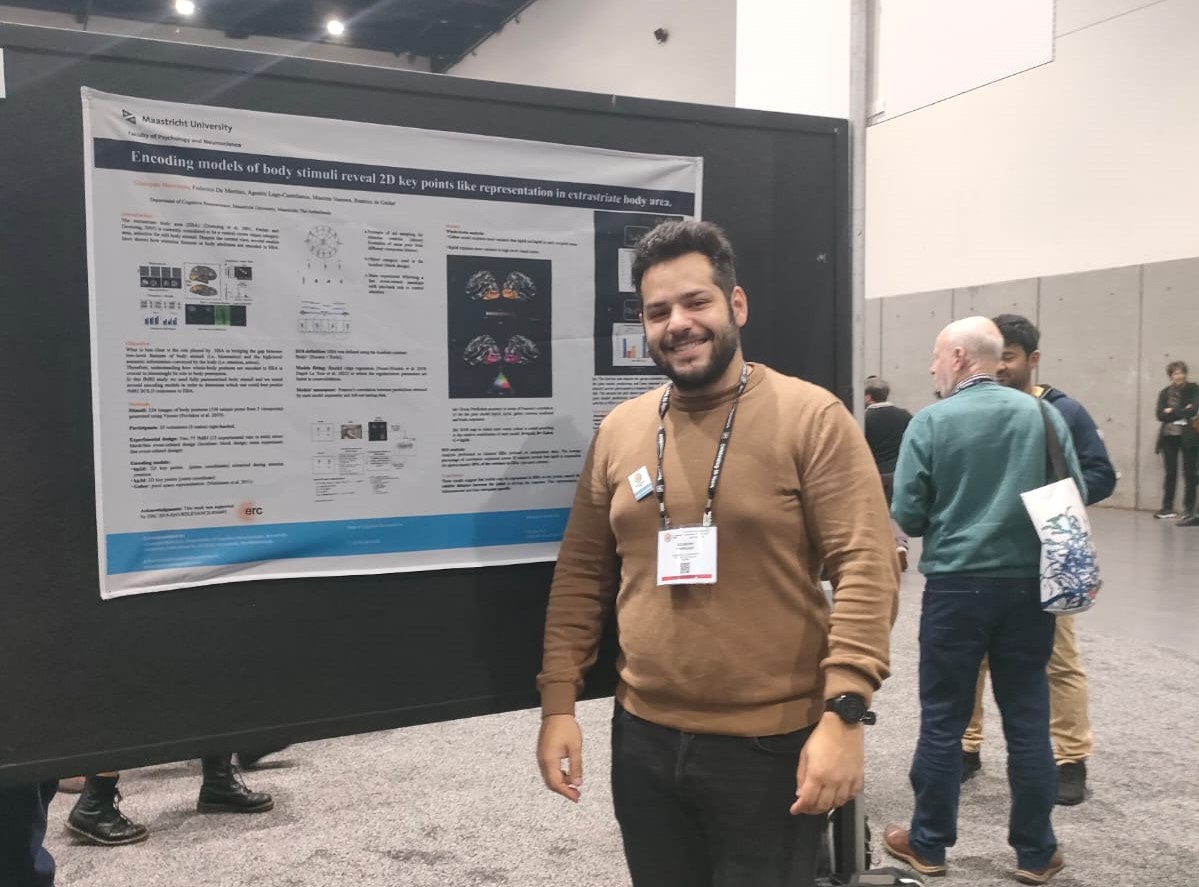 September 2022
Marta presented at the Neurobiology of Higher Cognitive Functions workshop in Erice, Italy in September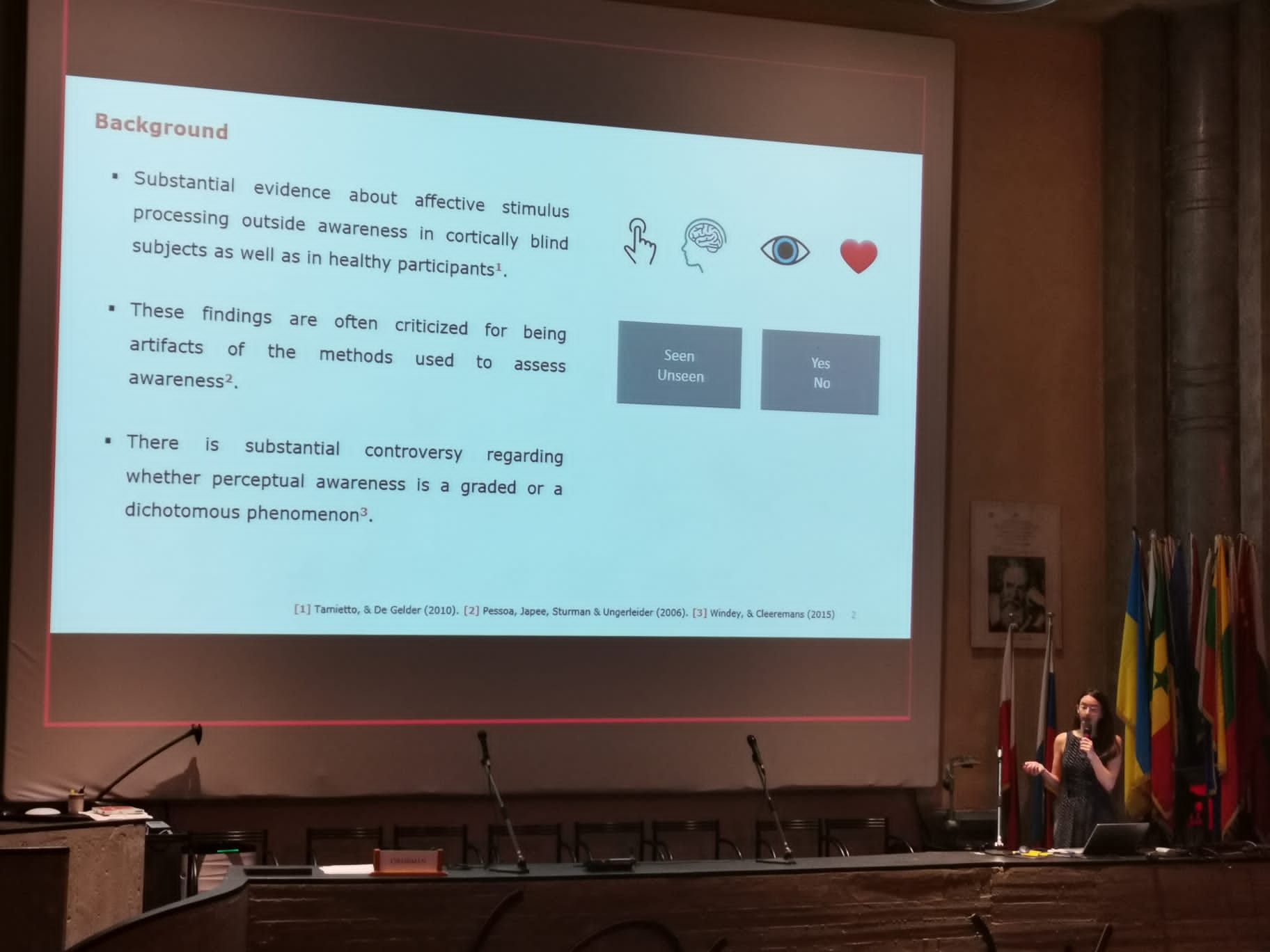 July 2021
The team all together in Maastricht

January 2020
Beatrice and Giuseppe went to the second plenary meeting of MINDSPACES: Art driven adaptive outdoors and indoors design in Athens. In the picture below, Peppe is explaining our lab research. To read more about MINDSPACES, click here.

October 2019
Beatrice was awarded, together with two colleagues from Germany and Belgium, with the prestigious European Synergy Grant. This grant will suppport an ambitious research project focused on the investigation of how our brains process other people's body language.It is the first time that an ERC Synergy Grant has been awarded to a researcher at Maastricht University (UM). Click here to read more information about it.
June 2018
What a better way to celebrate the good weather than enjoying a wonderful dinner together!